Top 30 Best High-End Office Furniture Brands, Manufacturers & Suppliers.
High-End Office Furniture.

An OFFICE is generally a room or other area where administrative work is done, but may also denote a position within an organization with specific duties attached to it (see officer, office-holder, official), the latter is in fact an earlier usage, office as place originally referring to the location of one's duty. When used as an adjective, the term "office" may refer to business-related tasks. In legal writing, a company or organization has offices in any place that it has an official presence, even if that presence consists of, for example, a storage silo rather than an office. An office is an architectural and design phenomenon, whether it is a small office such as a bench in the corner of a small business of extremely small size, through entire floors of buildings, up to and including massive buildings dedicated entirely to one company.
A DESK or bureau is a piece of furniture with a flat table-style work surface used in a school, office, home or the like for academic, professional or domestic activities such as reading, writing, or using equipment such as a computer. Desks often have one or more drawers, compartments, or pigeonholes to store items such as office supplies and papers. Desks are usually made of wood or metal, although materials such as tempered glass are sometimes seen.
An OFFICE CHAIR, or desk chair, is a type of chair that is designed for use at a desk in an office. It is usually a swivel chair, with a set of wheels for mobility and adjustable height. Modern office chairs typically use a single, distinctive load bearing leg (often called a gas lift), which is positioned underneath the chair seat. Near the floor this leg spreads out into several smaller feet, which are often wheeled and called castors. Office chairs were developed around the mid-19th century as more workers spent their shifts sitting at a desk, leading to the adoption of several features not found on other chairs.
Top 30 High-End Office Furniture Brands & Suppliers.
Altwork Station – since 2015. "The new way to work." The Altwork Station is an all-in-one solution that moves with you. Press a button to use your computer while sitting, standing, collaborating or in a reclined focus position – including a zero gravity option with the monitor above.
Ambiente Direct – Limited Edition Tolomeo Micro Tavolo Gold Desk Lamp. Created by designer De Lucchi & Giancarlo Fassina for the label Artemide in 1987, and relaunches in gold for 2016 Christmas limited edition.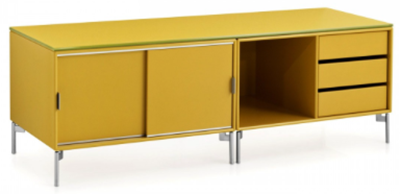 Aram – "London's best modern furniture store since 1964." Work chairs, desk, storage, lighting.
B&B ITALIA – Ac Executive Office Furniture designed by Antonio Citterio in 2007 for B&B Italia Project collection. A complete range of executive wood based furniture for executive offices, meeting rooms and home offices. Available in grey oak, brushed light oak or smoked stained oak, the project includes a series of storage units, sideboards, bookcases, meeting tables and writing-desks. Elements include cables management, storage units with lockable drawers for suspended filing and wardrobe elements for coat storage.
BENE – since 1790. "Bene is an internationally leading company that specialises in the design and furnishing of office and work environments. Bene defines the office as a living space and its concepts, products and services turn this philosophy into reality."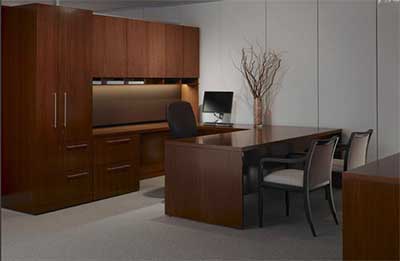 Benhar – since 2003. "Office Interior Design Projects." In order to provide you the best in office furniture solutions, we have aligned ourselves with leading-edge manufacturers that offer extensive lines of quality products.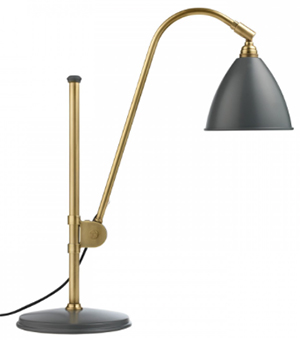 BESTLITE – since 1930. Desk, Table & Floor Lamps. Winston's Churchill's favorite desk lamp. Design by Robert Dudley Best.
Bodil KjÆr Executive Desk – designed 1959.
Calibre – since 1999. "Modern, Contemporary & Executive Office Furniture."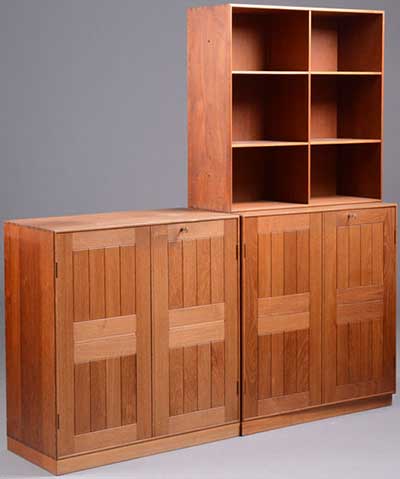 Carl Hansen & SØn – established in Denmark in 1908. "Passionate Craftsmanship." Design: Mogens Koch. Writing desks, bookcases & storage.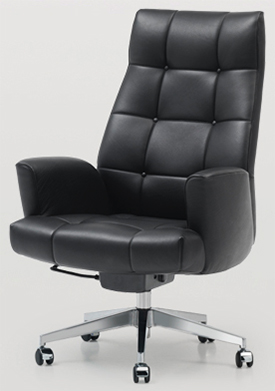 DE SEDE DS-257 – since 1965. "The culture of excellence." The executive armchair par excellence with a sense of tradition and a fine sense of luxury.
DE SEDE DS-2100 – since 1965. "The culture of excellence." Available as a swivel visitor's chair and an executive office version with high back, headrest, tilt mechanism, height adjustment and castors.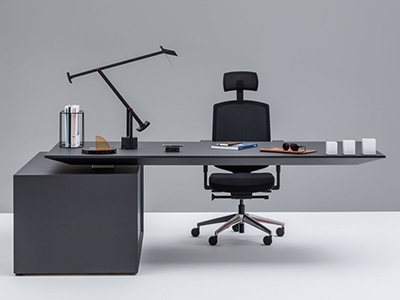 Dymitr Malcew Gravity Desk – since 2018. Gravity desk. Rectangular office desk with electric motion. Against the gravity but with a stability and comfort- the Gravity line takes the idea of a executive desk to a whole new level.
Dyson CSYS task lighting – since 2004. "Powerful task light. Precisely where you need it." Powerful, warm white task lighting. With a 2700K color temperature, engineered for use in a relaxing space. Eight high-power LEDs last up to 144,000 hours at 648 lux. Vertical, horizontal and 360° movement. Conical reflectors focus the powerful light and help reduce glare. All models. Dyson for offices – "Technology to improve your working environment." From light levels, to air quality, to washroom hygiene, Dyson technology strives to improve workplace comfort and employee experience.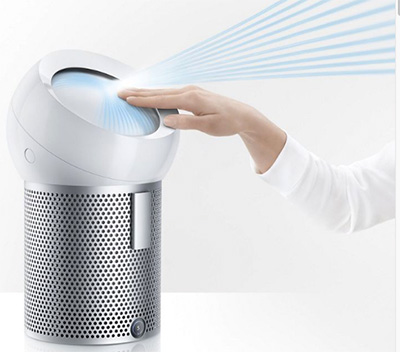 Dyson Pure Cool Me – since 2019. "Dyson's first personal purifying fan." Cool purified air. No dirty air. Captures allergens, pollutants and gases. Focused, personal airflow – precisely where you need it.
EAMES ALUMINIUM GROUP CHAIRS – originally developed in 1958.
EAMES SOFT PAD CHAIRS – originally developed in 1958.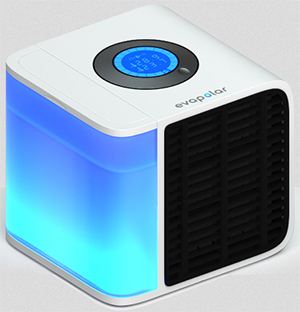 Evapolar – since 2015. "Personal Air Cooler." Evapolar creates your personal microclimate. Cools the air exclusively for you. Smart desktop solution.
GUBI GO-DESK – since 1967. Developed by Rolf Hay: an attractive, modern and functional height-adjustable working table.
GUBI GOS Storage – since 1967. Designer Paul Leroy.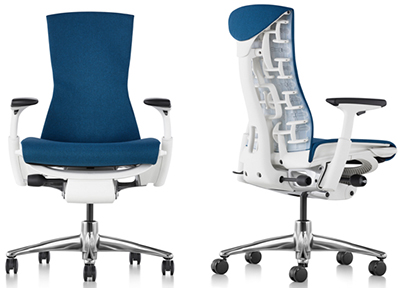 HERMAN MILLER – since 1905. "Sit Well, Do More." Office and healthcare furniture systems and accessories.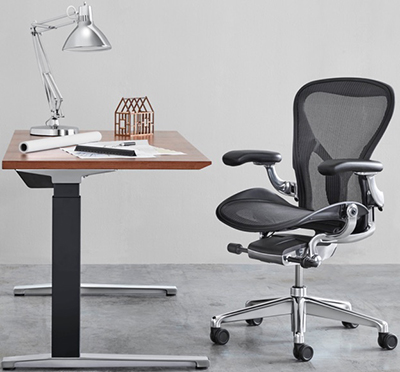 Herman Miller Aeron Chair – since 1994. "Masterpiece Remastered."
HOOKER FURNITURE – since 1925. Home Office. "Create a stylish home office that works as hard as you do. Our home office furniture combines functionality and style creating an inspiring work environment."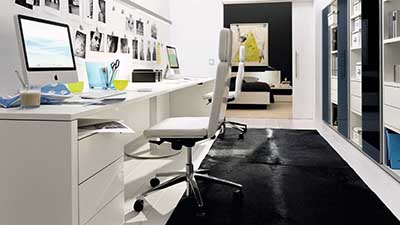 HÜlsta – since 1940. "The perfect place to work."
INTERSTUHL – since 1961. Office chairs.
KINNARPS – since 1942. "The direct way to the efficient office." Kinnarps provide interior workspace solutions for offices and public environments.
KNOLL – "Products to Design & Plan Your Next Project." Since our founding in 1938, design integrity has been our guiding principle as we offer insight into the way business is changing and into what's possible – now and for the future. Office systems.
LUZZO BESPOKE – since 2010. "Authentic Creations." Board room table. Toughened glass top mounted on black anodised aluminium legs with polished aluminium detailing.
Molteni & C – since 1934. "Contemporary Designer Home Office Solutions."
Monarch Ergo – since 1996. "Encompassing functionality and collaborative elements that work for businesses and their people, we set out to create more than just furniture. We create Workspace Solutions."
MONTANA – since 1982. "Making room for personality." Furniture and storage solutions for workstations.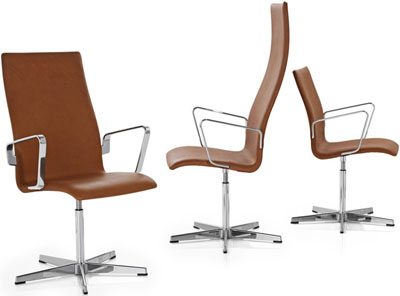 OXFORD CHAIR – designed 1963 by Arne Jacobsen.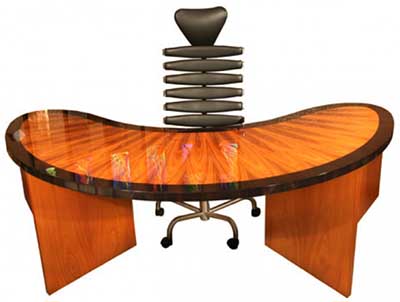 PARNIAN – since 1977. Chief executive desks, custom conference tables, more.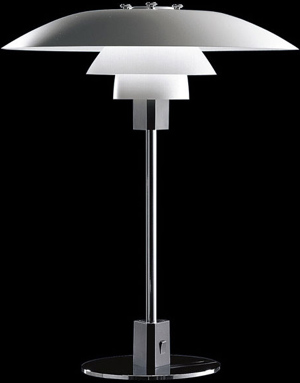 PH 4/3 Table Lamp – designed by Poul Henningsen. The fixture is designed based on the principle of a reflective three-shade system, which directs the majority of the light downwards. The shades are made of metal and painted white to ensure diffuse, comfortable light distribution.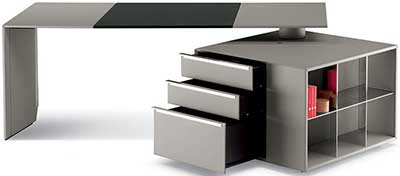 POLTRONA FRAU – since 1912. "Unlike dining tables, dedicated to social moments, at home the desk was generally regarded as a private corner, a place for studying, working, concentrating. In the office it could be one of two extremes – large, unwieldy and highly symbolic, or a sad, anodyne and purely functional piece of furniture."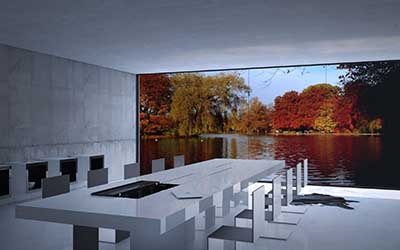 Rechteck – since 2011. "RECHTECK tackles exactly the combination of functionality and asthetics." Office furniture: conference, sitting, storing & tables.
Steelcase – since 1912. "Office Furniture Solutions, Education & Healthcare Furniture." Office chairs, desk systems, bookcases, storage, walls.
Strong Project – since 2001. "Modern Contemporary Office Furniture." Modern offices, designed for the future. Full-service office design & installation firm, helping businesses transform their traditional work spaces.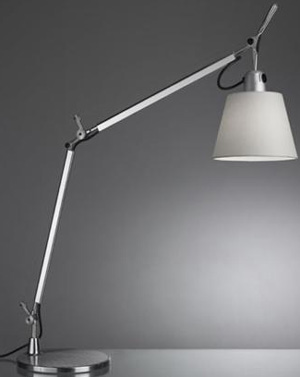 Tolomeo Table – designed by Michele De Lucchi and Giancarlo Fassina in 1986 for Artemide. Base and cantilevered arms in polished aluminium; diffuser in matt anodised aluminium; joints and supports in polished aluminium. System of spring balancing. The code refers to the luminaire's body only. Tolomeo Table has become an icon almost 30 years after its birth.
VITRA – since 1950. "Everything about working." Office chairs, desks, conference systems and tables, small storage, office furniture systems.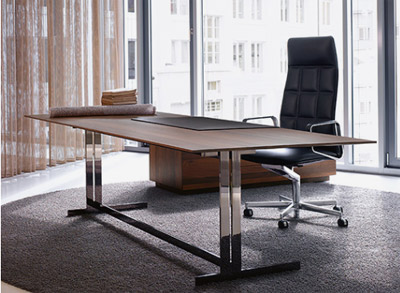 WALTER KNOLL – since 1865. "Designing interiors. Walter Knoll creates living spaces. Together with renowned architects and Designers the company creates furniture and furnishes the interiors of buildings worldwide. For corporate offices, social and public buildings and headquarters. Top-quality interiors for the global lifestyle of today."
Source